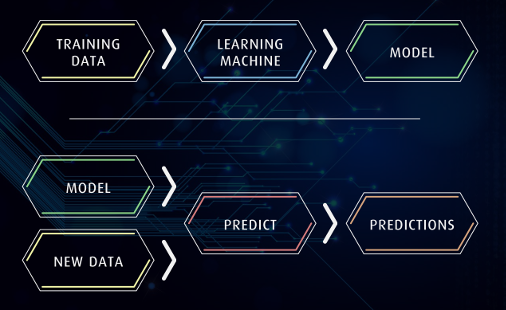 Applications of machine learning, and predictive modeling in particular, are now everywhere: machine learning models diagnose our illnesses; decide whether to extend credit to us; and decide whether to grant us bail. Consideration of algorithmic fairness are coming to the forefront. It is important that the predictive learning models that have an impact on so many people's lives aren't biased with respect to protected characteristics such as race or sex.
In the criminal justice system in the U.S., risk assessment tools (RATs) are increasingly being used to assess a criminal defendant's probability of re-offending. RATs use information such as the number of priors as well as questionnaire data from defendants. In 2016, the non-profit journalism organization ProPublica analyzed COMPAS, a RAT made by Northpointe, Inc., to assess whether it was biased against African-American defendants. ProPublica found that COMPAS incorrectly labeled innocent African-American defendants as likely to reoffend twice as often as innocent white defendants. In technical terms, this means the false positive parity measure of algorithmic fairness was not satisfied by the COMPAS system.
In a follow-up to ProPublica's investigation, Julia Dressel and Hany Farid showed in an article in Science Advances (2018) that a score almost equivalent to the COMPAS score can be obtained by using only the defendant's sex, age, and their number of priors. Researchers in the algorithmic fairness community pointed out that the different observational measures of algorithmic fairness cannot in general all be simultaneously satisfied.
We present an assignment suitable for Introduction to Data Science and Introduction to Programming courses where students replicate the findings from ProPublica and Science Advances, and investigate a way to adjust the models they build to make it so that innocent African-American defendants are not mislabeled at a higher rate than innocent white defendants (with only a marginal impact on accuracy). We successfully used the assignment in a class that has no programming or statistics prerequisites.
We have two goals in mind: to reinforce students' understanding of predictive modeling and to teach them important CS1 concepts. It turns out that computing various measures of fairness for a predictive model and adjusting a model's thresholds to achieve a specified criterion of fairness involves programming tasks that are just at the right level of difficulty for mid-to-late CS1.
Predictive modeling is usually not taught in introductory courses. In part, this is because it is traditionally taught in courses that require knowledge of calculus. Another reason is the complexity of working with machine learning libraries, most of which require extensive computing experience.
We believe that predictive modeling and algorithmic fairness can be made accessible to all students. We teach predictive modeling with logistic regression early by treating logistic regression as a black box. For students who are learning Python and Java, we address the complexity of the commonly-used machine learning libraries by creating a small number of wrapper functions that the students can use as black boxes. We supply drafts of tutorials covering the usage of those black boxes.